Financial Security for Life™

Here is an easy-to-follow process of what to do to become financially secure for life:
Step 1
Organize Your Assets
Organize all of your financial assets, accounts, and advisors to help you better understand what you have and what you need.
Step 2
Protect Your Family
If your loved ones depend upon your income or ongoing care, you need life insurance to continue to provide for them if you die.
Step 3
Protect Your Income
If you become disabled and can no longer work, you need disability insurance to continue to receive a paycheck.
Step 4
Protect Your Retirement
If you don't have a retirement plan that will guarantee the income you need no matter how long you live, you need an annuity.
Step 5
Protect Your Legacy
If you don't want to spend all your money, and don't want to depend upon government assistance, you need long-term care insurance.
What Our Clients Say About Us
Responsive, professional, excellent service. Highly recommended. Thank you.

Kevin Harris
21:06 01 Jan 22
We loved working with Daniel and his team! He and his team were always quick to respond, answered our questions very thoroughly, and provided recommendations based on our interests and preferences. We had a great experience and would love to work with Daniel again. Highly recommend!

My husband and I worked with Bethany from CEG to set up life insurance policies. Bethany was very professional and so speedy at responding to our email questions! She walked us through every step of the process. Would highly recommend this company!

Rachael Ryan
15:32 16 Dec 21
Recently worked with them on getting an insurance policy (required to satisfy getting an exemption from the WA state mandated LTC tax). They offered me a great policy with extremely competitive rates, and helped me every step of the way from collecting docs to getting an approval. Super impressed with how thorough and responsive they were throughout the process! Would definitely go to them for future insurance needs.

Unni Ravindranathan
23:42 29 Nov 21
I'm very lucky to find CEG. Bethany helps me for LTC purchase last minutes. I was not able to find any company that I can buy LTC. Bethany is very professional and very quick response to all my questions even on weekend. There is no way that I can find any companies that can provide service 24/7 answer your question like her. I highly recommend her service for any products.

It has been my pleasure to work with CEG Life Services. They were always kind, knowledgeable and quick to replay back to me. They were very prompt with their responses and always made sure I was up to date with the latest information.

Anthony Lampa
16:40 30 Oct 21
Bethany was incredibly helpful. She made it super easy to get a long term care policy at a good price. She patiently answered all of my questions. It was a great experience.

Robert Noble
07:26 28 Oct 21
Very helpful, Bethany was great and guided us through our options. She was always ready to answer any questions we had.

Natalie Smirnova
22:43 27 Oct 21
Bethany Carlson was a very professional and friendly agent to work with, and she gave me a great long term care policy with great coverage and low premiums. The application process was very easy and quick. Thank you very much, and I will definitely recommend her to anyone needing an insurance policy!!

Keith Christianson
03:20 18 Oct 21
We worked with Bethany Carlson to get long term care policies and she was extremely patient, friendly, polite, and professional. She answered all our questions and provided us with updates throughout the process, and we were happy with the policy we received.

Rachel Alexander
23:37 11 Oct 21
Bethany was amazing, super responsive to my many questions! So impressed by how easy she made the entire process!! Thank you!!!

Dova Smith
17:41 07 Oct 21
Worked closely with Brittney - she was very responsive and went above and beyond.

They are very responsible and helpful. I purchased a LTC insurance product through their services, and I had a good experience. Highly recommended.

Xinying Song
21:40 13 Sep 21
I really had great experience with Daniel Adams. He is super professional and really great at responding to emails in a timely fashion. even though there were a lot of applications sumbmitted during this timeframe he made the application process super fast for us

Ran Michaely
23:01 09 Sep 21
Daniel was on top of the entire process. I was always notified of any upcoming questions/requirements Prudential had. Very pleased with Daniel's professionalism and his help in assisting in securing my term life insurance.

Mary LeCheminant
02:27 02 Sep 21
Daniel from CEG Life was great to work with. He was professional and super responsive. Thanks Daniel!

jyoti shankar sen
00:43 02 Sep 21
Offers very professional service, very responsive to our questions, and timely follow-ups. I would highly recommend working with Daniel Adams based on our experience.

Palani Sundaramurthy
07:14 18 Aug 21
I worked with Daniel to obtain term life insurance. Throughout the process, Daniel was highly responsive and always provided helpful insights. I felt that helping me make the best financial decisions based on my life situation was a priority for Daniel. Information was always provided for me to make a decision instead of pressuring me into particular products. I highly recommend Daniel and his team.

Daniel helped walk me through the process of obtaining life insurance. He was very responsive and answered questions promptly and efficiently. Made the process very easy - would highly recommend!

Joe Raycroft
21:23 30 Jun 21
CEG Life Insurance Services has been the most pleasant service provider I've experienced. Impeccably responsive and undeniably professional. Always a pleasure to connect with 👍👍👍

Rob Atkinson (Photographer - DJ)
00:57 08 May 21
I cannot go far enough to state how excellent my experience has been with this agency. I've worked with both Daniel and Brittney and just been impressed time and time again with their attention to detail, how communicative they've been, and always following through on what they promise. I've now used them twice for myself for policies and my husband has also used them twice and nothing but amazing things to say. They went above and beyond to make sure we had the information we needed to pick a carrier that was the least expensive/highest quality. When we've had any issues dealing with underwriting or the insurance companies they are on top of it and follow up very quickly. I've worked with several people in this industry in my line of work and the way this agency does business is an outlier. Would recommend them to anyone.

Katelyn Blanchard
17:11 04 May 21
Dan and the team at CEG have been amazing to work with. I was initially nervous about buying insurance completely virtually, but the process was smooth and there was frequent communication. Even two years later their customer service helping us update our address for two separate companies has been top notch. I'd highly recommend using CEG!

Nate Esser
15:13 13 Jan 21
I worked with Bethany, and it was a real pleasure. She was responsive to my (many) questions and ensured that everything was in place, checking in frequently. Highly recommend!

Andrea Staid
22:41 12 Jan 21
I worked with Bethany Carlson and she helped me find the best financial product that suited my needs in terms of coverage and premiums. She is very responsive, professional and extremely kind.

Christelle B
17:35 05 Jan 21
Daniel Adams and his team did a fantastic job helping me find and secure a term life policy that fit our needs. He was profession, prompt and clearly understood my goals and matched me with a great product. I would highly recommend Daniel and CEG life insurance services.

Brenton Eugene Freeman
02:28 05 Jan 21
Excellent service and very responsive to emails and questions. Highly recommended!

Venu Nemani
03:08 30 Dec 20
I had a great experience working with Daniel. He was very responsive and helpful in answering all my questions. The CEG team went above and beyond to get my application approved in a timely manner. I highly recommend them.

Marianne Smith
04:38 20 Nov 20
Great, professional, prompt, and personalized service

Joshua Miles
22:56 26 Oct 20
Worked with Dan on a disability insurance policy. He was professional and efficient. I could not have asked for a more seamless process.

Carolyn Murphy
23:42 13 Sep 20
CEG was extremely helpful in helping us search for the ideal insurance policy. They were responsive, and helpful during the entire process and ultimately we were able to find a policy we were happy with. We would highly recommend them!

Hao-Min Pan
23:50 12 Aug 20
I was seeking a replacement policy and am very satisfied with the assistance I received from Bethany and CEG Life Insurance services. I was impressed with the rapid response initially to my request and the easy access and communication throughout the entire process. Thank you very much!

Rick Campbell
13:37 30 Jun 20
I live clear across the country, but still seek out the opportunity to use Daniel and his team whenever possible. He is incredibly compassionate about a difficult topic (life insurance) and I am so grateful for his expertise and care and concern for our family. I continue to refer friends and family to him because of the excellent service we have received each time we have used him.

Mary Carlson
20:16 27 Jun 20
Daniel Adams wrote some life insurance policies for us and it went fast and smooth. Very Professional!!

Dan Stumpf
17:29 11 Jun 20
I had a very good experience working with Daniel and would not hesitate to recommend him to others. He was great at working through some challenges that arose in the process and I was able to obtain a product that works well for me.

Christina Lewis
18:07 05 May 20
Very easy experience getting life insurance. The staff was informed and very proactive. Would definitely recommend!

Mike Chavoustie
15:20 11 Apr 20
Very helpful and caring with excellent communication!

Christina Moran
19:21 28 Mar 20
Excellent and very friendly service from Daniel and Bethany with CEG Life Insurance Services. I worked with Bethany Carlson, who was very proficient, friendly, and professional. She educated me throughout the process of getting a life insurance. She answered all questions I asked. Others will just try to sell you a product or service without educating you and identifying what is best for you, but she is not that type. She went the extra mile and it was just such a pleasure working with her. Thanks again CEG and Bethany!

Casserein Dela Cruz-Stavick
00:54 28 Feb 20
I appreciated working with CEG Life Insurance Services. I worked with Bethany Carlson, and she was very helpful in looking at life insurance. She always responded quickly and informatively, and I felt like my case was important to her.

Kamri Larsen
17:50 27 Feb 20
Bethany is the best. She was extremely responsive, a great advocate, and always had the exact information I needed. She was so fast and thorough, I'd use her again every time.

Marshall Vogts
11:12 26 Feb 20
Daniel and Bethany were great to work with. Similar to another review I saw posted, I had requested to be contacted at a particular time from life insurance agents, as I was busy that particular week. Two agents ignored my request and contacted me immediately, and Daniel was the only one who acknowledged and honored my request. Any e-mails that I sent while trying to figure out which plan to get were met with detailed responses. I had also asked for sample contracts from different insurance companies, which Daniel got for me. After settling on plans through Banner for me and my wife, the process to get approved took quite some time, and Daniel and Bethany did a great job facilitating communications between medical offices, Banner Life, and us throughout the process. We found our experience with CEG nothing but professional - we highly recommend them!

Andrew Shin
08:18 27 Jan 20
I had a great experience working with Bethany. I was looking for quotes on both life insurance and disability insurance. She efficiently gathered the information needed from me, presented me the options, answered all my questions, and never pressured me. I ended up only purchasing the life insurance and was very pleased with my experience. Bethany is very professional and responsive. Highly recommended.

Kate Richardson
18:11 17 Jan 20
Daniel did an awesome job with my life insurance policy. His replies were prompt and thorough, but he was never pushy or overbearing. When sending my application to multiple carriers, he did much of the legwork himself, leaving it as streamlined as possible for me. I wouldn't hesitate to work with Daniel at CEG again.

Kimberly Kicielinski
16:59 13 Jan 20
Highly recommended! Bethany was so helpful in helping me navigate the different options and get me the exact coverage I wanted. And at a great price too!

Justin Miller
16:09 06 Jan 20
Bethany was extremely helpful and prompt in her responses. I would highly recommend using CEG.

Kole Melton
19:03 19 Dec 19
Daniel Adams went above and beyond my expectations. Daniel reached out to me after I requested a quote through term4sale. I'm glad I went with Daniel out of all the agents who reached out to me. He accommodated me when I asked to not be disturbed, as I have a very busy work schedule. He promptly responded to all my emails and in great detail. He never recommended a product I didn't need and provided me with exactly what I asked for. I received multiple quotes through other agents and Daniel's was unbelievably low. I accepted and got coverage within a few weeks. Now I'm referring him to other friends and family. Thank you, Daniel!

Imran Mavani
15:46 06 Nov 19
Daniel Adams and his team are excellent! I highly recommend CEG. He was very easy to work with and was great about following up to make sure everything was properly done. He went above and beyond with checking policies and truly cared about getting my wife and I the lowest life insurance rates, which he did as I compared polices with many other brokers.

Nick Glaeser
21:01 15 Oct 19
Daniel and Bethany are true professionals and meet the needs of their clients. I was directed to a few different life insurance representatives and this team was by far the easiest to work with. They were able to deliver on every expectation with in mind how fast (or slow) things were on my part. There was never a push or shove. They simply provide the best they can and are there for any questions or concerns in a timely manner.

Stephan Barrington
03:05 23 Aug 19
Daniel Adams helped me get a term life insurance policy, and really provided great service. He provided me with a range of quotes and I never felt like he was pushing me way way or another but actually had my best interests in mind. I highly recommend his services.

Dalton Haslam
18:20 29 Jun 19
The service I received from Daniel J. Adams at CEG was outstanding, and I highly recommend him.

Ben Zitomer
14:51 27 Jun 19
Financial Security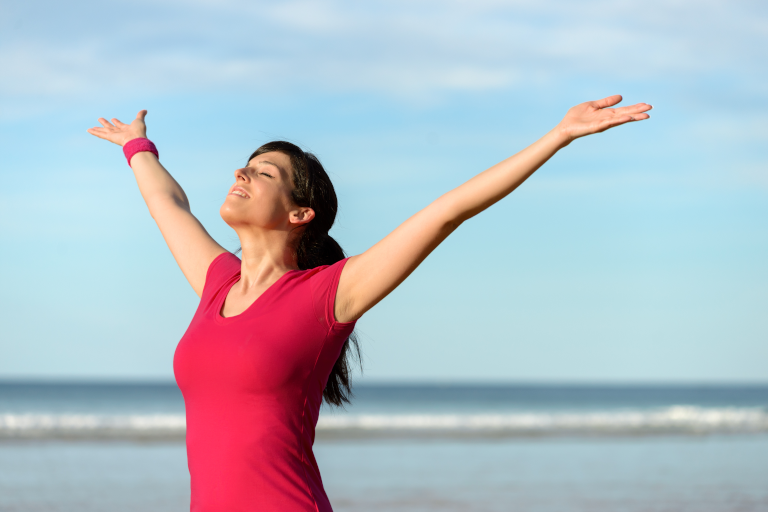 Financial security is the main goal for any financial plan. Yet many financial advisors and agencies focus on products and services that may increase income but cannot guarantee income. These agencies often have only limited knowledge, expertise, or company selection when it comes to products that can provide guaranteed income. However, at CEG Life Insurance Services, our focus is on financially protecting individuals, families, and small businesses across the country with guaranteed income after the loss of income that inevitably occurs following three of life's biggest challenges: death, disability, and retirement.

Life Insurance
Life insurance is at the core of our business. We believe that life insurance is a foundational part of a comprehensive financial plan and our aim is to help you understand the policies available to you, the companies that provide those policies, and the process and cost of obtaining a life insurance policy. We then help you obtain the best policy for your needs, from the company of your choice, at the best available price, as well as provide you ongoing service for your life insurance policy after your purchase.

Disability Insurance
What is your most valuable asset? Many would mention a business while others a home. Some might present an investment portfolio. However, the majority of individuals fail to remember the single most valuable asset that makes all others possible: the ability to earn an income. But what happens when you can't work due to a disabling illness or injury? Disability insurance guarantees a set monthly benefit for a set amount of time, so that you can continue to provide for yourself, your family, or your employees while you are disabled.

Annuities
While many people understand what life insurance and disability insurance is for, an annuity policy is not as familiar. However, an annuity serves a similar purpose to both life and disability insurance. Like those types of policies, an annuity is also intended to replace a lost income, but these payments will come as a result of retirement. An annuity can guarantee a monthly income for you for either a limited amount of time or for the rest of your life. It can also be passed on to a loved one in the event of your death.

Long-Term Care Insurance
You will spend years working, saving, and investing in preparation for retirement. When that day finally arrives where you can finally look forward to years of travel, activities, and everything else that you have been planning for, you do not want to lose all that money to pay for assisted living, nursing home, or home health care. However, an illness or injury in your later years can require this type of care, and the cost of these services can have a dramatic impact on your retirement savings. With long-term care insurance, though, you can make sure that you can enjoy and afford your retirement years as well as leave a financial legacy behind.
Understanding Life Insurance
Life insurance is a financial protection policy for your family that gives them a tax-free cash payment should you die while the policy is in effect. It is a foundational part of any financial plan and could end up being the most important financial decision you ever make.
Term Life Insurance: This type of policy provides coverage for a specific length of time (a term). Term insurance is popular for providing the largest immediate death benefit for the lowest amount of premium.
Whole Life Insurance: This type of policy offers coverage for your whole life while it also accumulates cash value. It can pay dividends, be invested in the stock market, or simply benefit from increases in a specific market index like the S&P 500.
Universal Life Insurance: This type of policy offers flexibility in premium payments allowing you to pay more or less at different periods of time. It can also be used to accumulate cash value with or without involvement in the stock market or set-up as a non-cash accumulating policy to pay out no matter how long you live.
Learn More
What Is an Annuity?
An annuity is a type of life insurance policy that can be used to accumulate and distribute a lump sum of money as regular guaranteed income payments for a specific amount of time up to as long as you live.
Learn More
Understanding Disability Insurance
Disability Insurance will pay you a tax-free monthly benefit to provide for yourself and your family if you become disabled during your working years and are unable to continue in your employment. We offer numerous plans that can provide financial protection for you and your family should you suffer a disability before or after retirement.
Short-Term Disability Insurance: This type of disability policy has a waiting period of 0 to 14 days and a maximum benefit period of no longer than two years. These policies are generally obtained through group coverage through an employer or other association.
Long-Term Disability Insurance: This type of disability policy has a waiting period from several weeks to several months. The maximum benefit period ranges from 6 months to retirement time.
Learn More
What Is Long-Term Care Insurance?
Long-term care insurance pays a tax-free benefit to pay for nursing home, assisted living, or home health care should you become unable to perform two out of six activities of daily living without assistance. These activities include bathing, dressing, eating, toileting, transferring, and continence. Most long-term care services are generally not paid for by health insurance, Medicare, or Medicaid, so this benefit can protect you from having to use your retirement savings to pay for this kind of care, which can be extremely expensive.
Learn More