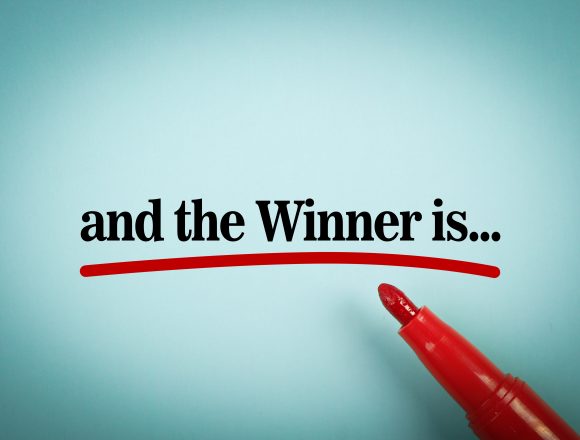 Life Insurance is never just for you. It is really for your loved ones. Ultimately, they will be the beneficiaries, or suffer the consequences, of your decision of whether or not to purchase life insurance AND from whom you purchase a policy. For this reason, you need a committed and trustworthy independent life insurance agent who will put you first to find the best life insurance solution to suit your needs, as well as one who will be there for your beneficiaries in the event of your death.
In this blog post, we compare two popular life insurance agencies: Policygenius and CEG Life Insurance Services. We will layout facts about both companies and how they operate to help you decide which of the two is the better option for your life insurance needs and to help your beneficiaries. Let's get right into it!
About Policygenius
Founded in 2014 and based in New York, Policygenius has been helping clients get life insurance products from different insurance companies for almost a decade. Their co-founders, Jennifer Fitzgerald and Francois de Lame, were previously management consultants at McKinsey & Co. Both have distinguished education backgrounds, with Jennifer graduating from Colombia Law School and Florida State University and Francois graduating from Harvard Business School and the University of Cape Town. However, neither had a background in selling life insurance prior to when they started Policygenius in 2014.
About CEG Life Insurance Services
CEG Life Insurance Services has been around since 2009, helping many families attain financial security and peace of mind with life insurance during that time. It's founder, Daniel Adams, has been a licensed life insurance agent since 2007. He also grew up in the business with his father having a career as a life insurance agent. As such, he has vast experience in the industry, spanning over two decades of time. He has been at the forefront of technology change in the industry and has embraced it to assist more people to purchase life insurance, but without sacrificing the human touch and personal relationships. Daniel holds an MBA from City University of Seattle, and a bachelor's degree from the University of Washington. He has also earned the CERTIFIED FINANCIAL PLANNER™ certification and Chartered Life Underwriter® designation, industry standards in terms of financial planning and life insurance planning.
Now that we know who we are dealing with, let us get into a more in-depth analysis of the two agencies.
Specific Features of Policygenius
Policygenius works with and offers products from around a dozen different life insurance companies
Policygenius also offers home, auto, and disability insurance.
They have a 4.7-star Google rating.
Policygenius has a BBB rating of B, which is the fifth-best rating from this organization.
They are based in New York but are licensed to provide financial services all over the country.
Your contact information is required for you to get life insurance price quotes and typically requires 3-5 minutes of time filling in information.
The initial application process is a multi-step and multi-page process
There is no certainty of which agent you will end up working with nor the experience, training, or credentials of that agent.
You will likely not be able to contact agents after hours or over the weekend.
Specific Features of CEG Life Insurance Services
CEG Life works with more than 30 different companies, including nearly all the top-rated ones. You have more options to choose from.
They specialize in life insurance, disability insurance, long-term care insurance, and annuities, which all work together for comprehensive financial security.
They have a 5.0 Google rating.
CEG Life Insurance Services has a BBB rating of A+, which is the best rating from this organization.
They are based in the Seattle area but are licensed to provide financial services across the country.
There is no need to provide your contact information for life insurance price quotes and it only takes 10-30 seconds to receive those quotes on their website. This allows you to do several quick comparisons in real time.
They feature a one-step initial application process which saves you time and helps you know what you are getting into.
Its agents, including its founder, have several years of experience.
You can contact agents directly after hours and on weekends. This is vital should you have immediate questions or concerns that need answers from real humans. The importance of human touch is not lost on CEG Life.
The Verdict: CEG Life Insurance Services vs. Policygenius
While both Policygenius and CEG Life Insurance Services have long histories and many satisfied customers, based on the above-mentioned facts,  we here at CEG Life Insurance Services have the greater technical expertise, experience, and more customer-centric practices. As such, we believe we can provide the best products and service to those seeking life insurance directly, and to financial professionals who are seeking life insurance help for their clients.
Making the Right Choice for Your Life Insurance Needs
Whether you're a first-time life insurance buyer, have questions about a current life insurance policy, or need to buy life insurance for the third or fourth time, we recommend comparing CEG Life Insurance Services with Policygenius, or any other insurance agency you may be considering for life insurance. We are confident our agency will meet or exceed the selection of products, quality of service, and level of expertise you will find anywhere else. CEG Life Insurance Services is the right choice for all your life insurance needs.
Secure Your Family's Future Today with Life Insurance
Now that you've compared CEG Life Insurance Services and Policygenius, it's time to take action. Run instant price quotes, get company information, and apply online for life insurance today so you can provide financial security for your family for life!